It goes on hot dogs, chips (french fries for americans), and sometimes steak and eggs. That's what we call "Ketchup."
(This could use some ketchup. It was live grubs from a tree stump! High on protein and energy they said. I ate 3. I was with the security guards, and it promotes a nice relationship)
I'm trying to play "catch up." That's when your working full-time, in full-time service, and fully involved in a whole bunch of things.
I promised the 1st week of July to have the slide show done for the Kingdom Hall project. Would you like some fries with that? I also still have the video clip from the zone overseers visit for our deaf section. Would you like mustard with your hot dog? I also have not updated this blog in 2 months. Would you like white or wheat toast with your steak and eggs?
So, to catch up now.
We had the conveniton. Deaf section amazingly got approved to sit up in the front of the auditorium after years of litigation and trial, but the verdict came up correct. If your with SL you understand.
I believe around 4 people I invited via the campaign came, which I didn't know until seeing them weeks later. We had around 600 (already forgot) at our convention.
(And the crowd went wild)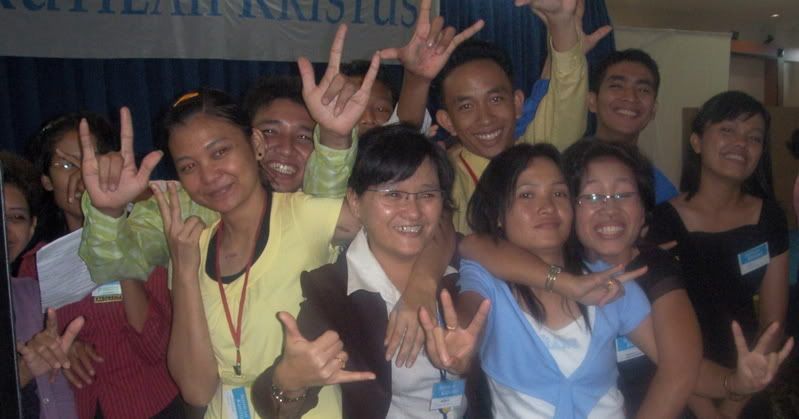 The big news was the media came. The local T.V. news as well as the newspaper. Now, granted the 7 p.m Saturday news and a local newspaper is not the biggest news story ever. It's the fact the Islamic majority media actually made time with us on a theme entiled "Follow the Christ."
You know why the came??? They heard about a deaf/sign language section! They were so impressed that we were reaching out to the deaf. GOOD thing we were sitting right down in the front.
Lastly on the convention...
The university that we rent from, (where I was going to actually work) discounted our rent 50% due to the fact we cleaned and took care of it so well! They were so impressed. The director of the school told me: "I have never seen a more dedicated people to a building that is not theres."
(My favourite song, with or without sign language)
Other conventions in Indonesia.
Medan had over 40 deaf at their interpreted convention with 3 new deaf baptised. 1 being a male from well,,, a member of a big religion before.
Jakarta had the first/trial run of a all sign language convention 1st week of august. The room packed out at 130. So others were turned away. Every talk was in sign. The deaf were thrilled. Some cried. 1 was baptised. Some of the deaf who had went to interpreted conventions in other cities said they got so much more out of this one. Sunday had ready,... 59 deaf. That's for 1 city. Actually, that's nearly half the attendees.
I as well have had some guests. This one was a real treat though. They were a newly married couple who were sent to be special pioneers on these islands that are literally in the middle of nowhere. They are close to Malaysia and Thailand. Appartently there are Vietnamese and Cambodians that have mingled down there over the years. They are the only two publishers on the islands of some 25+ They have been married for 3 months and are minimum 20 hours away via boat to the nearest congregation.
They needed a ride to the airport on Monday a.m. so they came and spend the night on sunday before. Really nice time. And what he did for us was really nice here as well... watch below.
(You really never know who your guests may be...)
Other guests.
Had the young guys from the congregation over. There was 9 of us, or 10. It was too confusing and too fast. Much love and respect to you parents out there. My house was so trashed, and getting food ready for 9 boys isn't easy.
(Well at least they found a lizard to cook up for dinner!)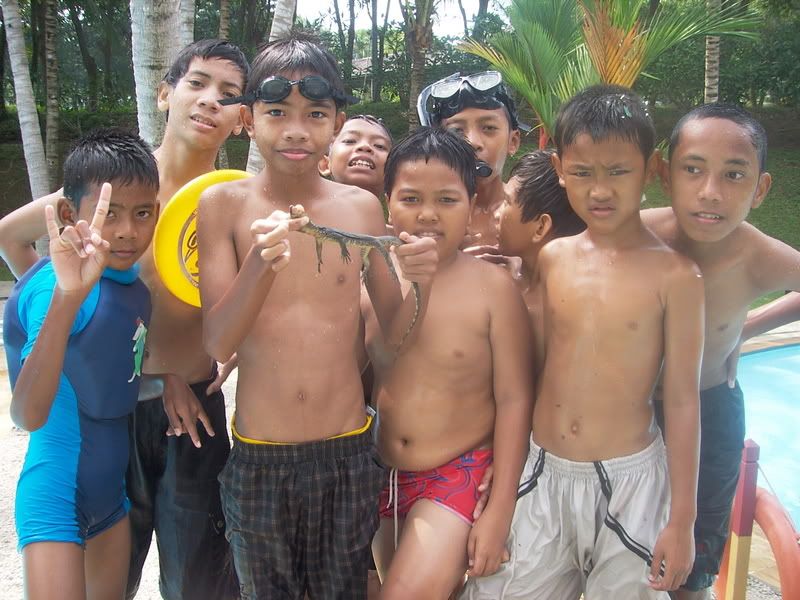 Preaching of course is always good here. No complaints about that. I spent a day with these 2 special pioneer sisters who have only a estimate of 20,000 people to preach too on there island, not too mention the other ones scattered all over the place that have not been preached too yet.
But had a great day and evening as the power was out. So we all sat outside and watched the naturally electric stars!
(So 1 watchtower for 1 chilli. Sounds like a good deal)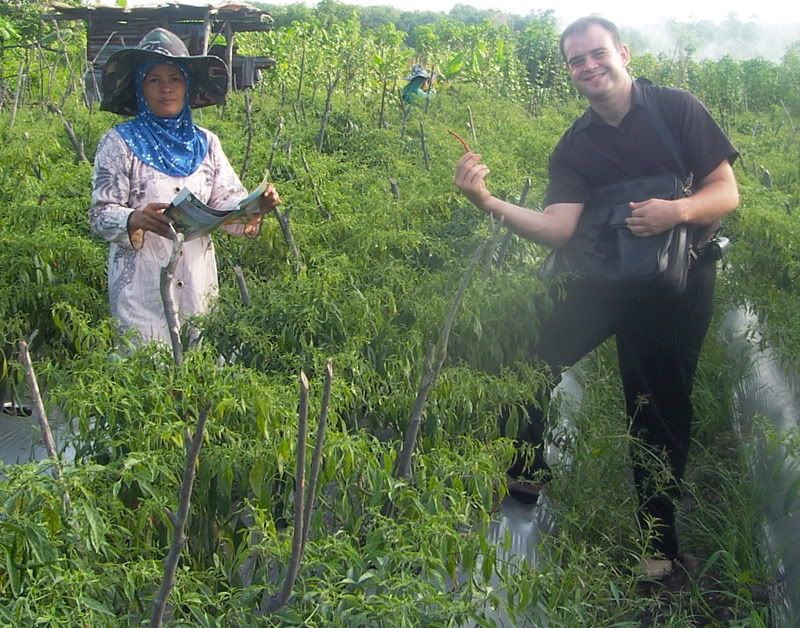 I have a lot of nice nature pics, but it takes too long to upload and so I will just give you a little taste...
View from the front yard.
"Natures forever stress reliever"
September 1st will update again??? Maybe... Or it will be catch up again.
Cheers and enjoy your meal with ketchup, for who knows what bread or if we will have bread tommorow.