B is for Bangkok.
B is for Big Cities.
B is for Bahasa Isyarat.
Let's go right to the first B.
Bible in Bangkok. Friday October 26th was an historic day in Thailand. The New World's Translation of the Christian Greek Scriptures was made available in the Thai language. Over 7 years of work to produce the addition.
The last few months had the Japan Bethel working overtime. The brothers in Japan worked 2 shifts, Saturday's, Sunday's, and many missed there congregation meetings to get the Bible delivered to the convention for the 26th-28th.
Thailand has had 9 consecutive peak months in publishers and had over 80 baptised in the country for the "Follow the Christ" district conventions.
This is a 5 minute movie from the convention. The location was in the heart of Bangkok at a hotel on the 11th and 12th floors. They had 3 different language sessions in Thai, Japanese, English, and interpreted into Thai Sign Language. (You can guess what most of this video will show...)
(Encouraging, Inspiring, Moving, and still much more work to do!)
I mentioned in the WoW wOw WOW help blog last February of the magnitude of work to do in South East Asia. In Thailand, Lao, Cambodia, and Burma, you still have the monks playing an influential role in the daily life. One sister serving in Cambodia mentioned how the young people are beginning to see through it! Meaning the people are already so poor, and these guys come around begging for food and money!
(I am a man of the true God, 15 silver sheckles not 30... 'Gehazi)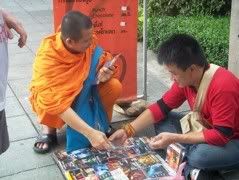 Nothing like a monk buying illegal DVD's on the street which are movies about spiritism, demonism, or violence. Why would people be fed up with religion? I don't understand...
To South East Asia's credit, they did use their wealth, slave labor, and control, to create the most ornate buildings.
(The Grand Palace)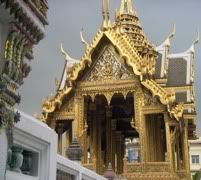 That being said, the beauty is always people. South East Asia's people are as varied looking, linguistically divided, and religiously torn as nearly anywhere in the world.
The convention to me personally was a kind reminder of this. To see a friends from Thailand, Myanmarr, those under ban in China, Laos, Vietnam, Machau, and under restriction in Cambodia was a shot in the arm. It's really encouraging at this assembly. When someone asks where your from, and where you serve, they are always: "Wow, it must be hard dealing with a...b...c... Then you reply: "No, it must be so hard you dealing with a..b...c..."
It's almost like, we feel each others pain, and joy. They say they would have a hard time dealing with Muslims, and I say I would have a hard time dealing with people who don't believe in God.
Just to reemphasize the need here in this part of the world. (500 million people, and 290 at the English section.) Granted, some can't come, missionaries have a hard time using vacation, some needgreaters are Japanese and Korean, some are content with the local language. Point being, look at the publisher count for these 500 million people in South-East Asia and then realize that ones who have moved here to help you can probably know by name after a short period of time.
That's for the normal speaking/hearing people. We go to the needs of the deaf, and we just have entered into a whole NEW discussion. Because most of you are not in Sign Language, I will keep this short...
(I was touched, couldn't eat dinner that night)
The deaf can tell we are different. They can see, we have something they are yearning for. Unfortunatly we are always playing catch-up. Not enough DVD's, congregations, good interpreters, people that know Sign Langauge, people on board, effective teachers, and brothers.
After seeing this first hand globally you always feel you want to give some type of spiritual chocolate when you do get in a situation that opens in front of you. The above picture is during a lunch break on Sunday. They are all studying the Bible with the exception of the Japanese sister in the back. She is an EXCELLENT signer. She moved to serve where the need is great speciffically for the deaf in Thailand.
I was able to offer a meal prayer in a sort of natural sign and too give some encouragement about the Devil's fight against them and too keep at there study and progress. It's one of those small things in life that really go a long way. You feel there plight: no tools in there language, only 1 brother who knows Thai sign, family against them, untold abuse and headache in their early years, trying to learn about a God that they have been told made them deaf, and the list goes on.
You can see my smile. It was from the heart. I first came to Thailand in 2004 and things are moving forward, but still a lot to be done...
(The answer to help the deaf and the world???)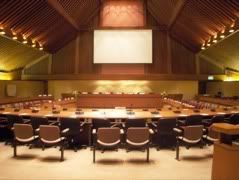 Case in point was the recent "Disaster Awareness" conference at the United Nations. I had a secular job for interpreting English into Indonesian Sign Language. Then from ASL to English for the audience when the deaf person presented. Most countries reported to us that they havn't even set up a Sign Language in there country yet. Some thought Sign Language was universal. Oh boy.
Without going into too much detail it turned out to be quite an experience. Delegates from 24 different countries or so, and with some help from the local Thai Bethel a nice witness to the nations was given via the Awake dealing with Natural Disasters.
(Thai deaf students, Banglore teacher, Iranian Sign teacher, an Indonesian deaf, and some ASL folk)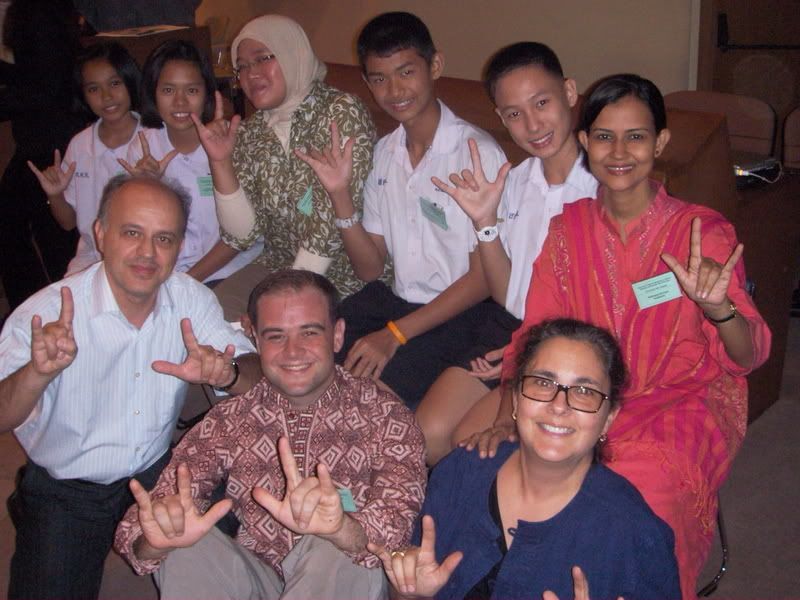 After 7 hours of interpreting it's always nice to meet deaf Thai, Malaysian and Chinese people in the street. Only on Khao San road in Bangkok can you run into deaf from 4 different countries. That's why I always bring my laptop. You never know when your going to run into a deaf chinese woman who wants to learn about Jesus, and you happen to have the "Delivernce at Hand" DVD as well as God's friend, pictures, and slideshows of deaf Jehovah's Witnesses.
(China, Malaysia, Indo, I don't know)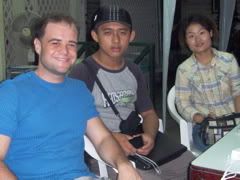 Again, without going into detail, communication is always fun. Somehow the Malaysian deaf kid knew chinese, and chinese Sign language, and I understand Thai Sign, and we had some ASL, Malaysian, Indonesian, Chinese, Thai, Natural sign all getting mixed together at 10 p.m. at night. So you can imagine how it went explaing GOD! Just another day in the SL world.
I think the first B is covered.
B number 2 was about Big cities. Singapore in particular.
(Singapore... What to say)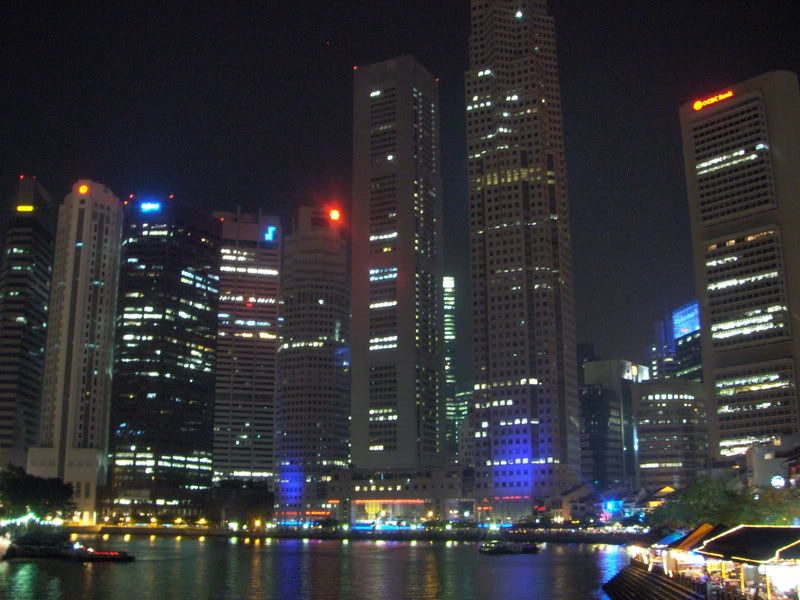 The more I come to Singapore the more it blows me away that Indonesia and Singapore are only 45 minutes apart. It's seriously like going into the twilight zone. Gosh man's governments is so messed up.
(Singapore... The true beauty)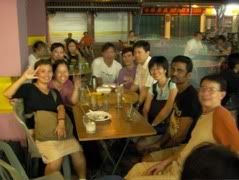 They have a bookstudy now in Sing. GM DVD. Big news. Lot to say, but can't. Keep up the prayers.
Heading down the Malacca straight we run into a place called Batam. Only 45 minutes from great Singapore we hit Batam. Where sights like these are normal.
(Indonesia... What to say)
Yaaaaaaaa, anyways, I'm sure Jakarta the capital is better... Right?
(Money and no Money)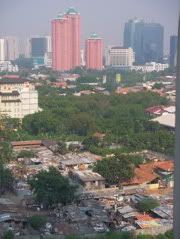 Like all of the other parts of SE Asia, the true beauty is it's people. The gentelman on our left is the head of the Deaf Organization in Indonesia. He's our deaf president... He doesn't know what he's in for with us...
(The 3rd B= Bahasa Isyarat Gerkatin)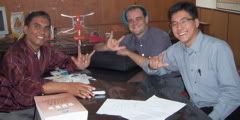 I honestly don't mean to do it. Travel extensively that is. I guess it's like trying to put reins on a wild horse. Sometimes it works, sometimes it doesn't.
In the meanwhile, while I'm still running in the wild I want to make it count. Lot to do, little time, if we can chip away at it and get things done, so be it. I can catch up on sleep after the 1000 years.
Thanks for reading: TK